Medical Heart Animation Video
We are an Animation studio in Chennai, for making all your valuable research and scientific activities into Medical Animation. One of our many areas of anatomical expertise is 3D Human Heart animation. Although many people have a general knowledge of how the heart works and functions, few people outside of physicians, researchers, and clinicians grasp how complex an operation of the heart is.
Process of Heart Animation Videos
We follow the fundamental process for Heart Animation Video
Research
Research for heart animation is based on its complexity. These complex physiological and interventional cardiovascular mechanisms can be simplified, illustrated, and better explained through the use of refined, robust, and visually captivating heart anatomy animations. We use both auditory and visual cues to make engaging contents.
Build concept
Concept for heart animation is how medical devices, drugs, and other treatment modalities work in conjunction with the heart. Locally driven ideas, elevating them to a global stage.
Visualization of Heart Animation
Every scene and shots are hand sketched as per the video visualization, team of creative thinkers and artist work on it bring the best unique way of expression in the video. We ensure to reach out the relevant audience.
Planning
Production planning for heart animation is to be more meaningful and effective. Effectiveness of learning is dependent on length of the learning chunks.
Production
The quality of work done in the Production process plays an important role in Heart Animation. Video Production are done to build the mind strength & to educate various concepts about anatomy of heart. Keeping this is minding the visual team plans along with the team to give an admirable outcome of visualization.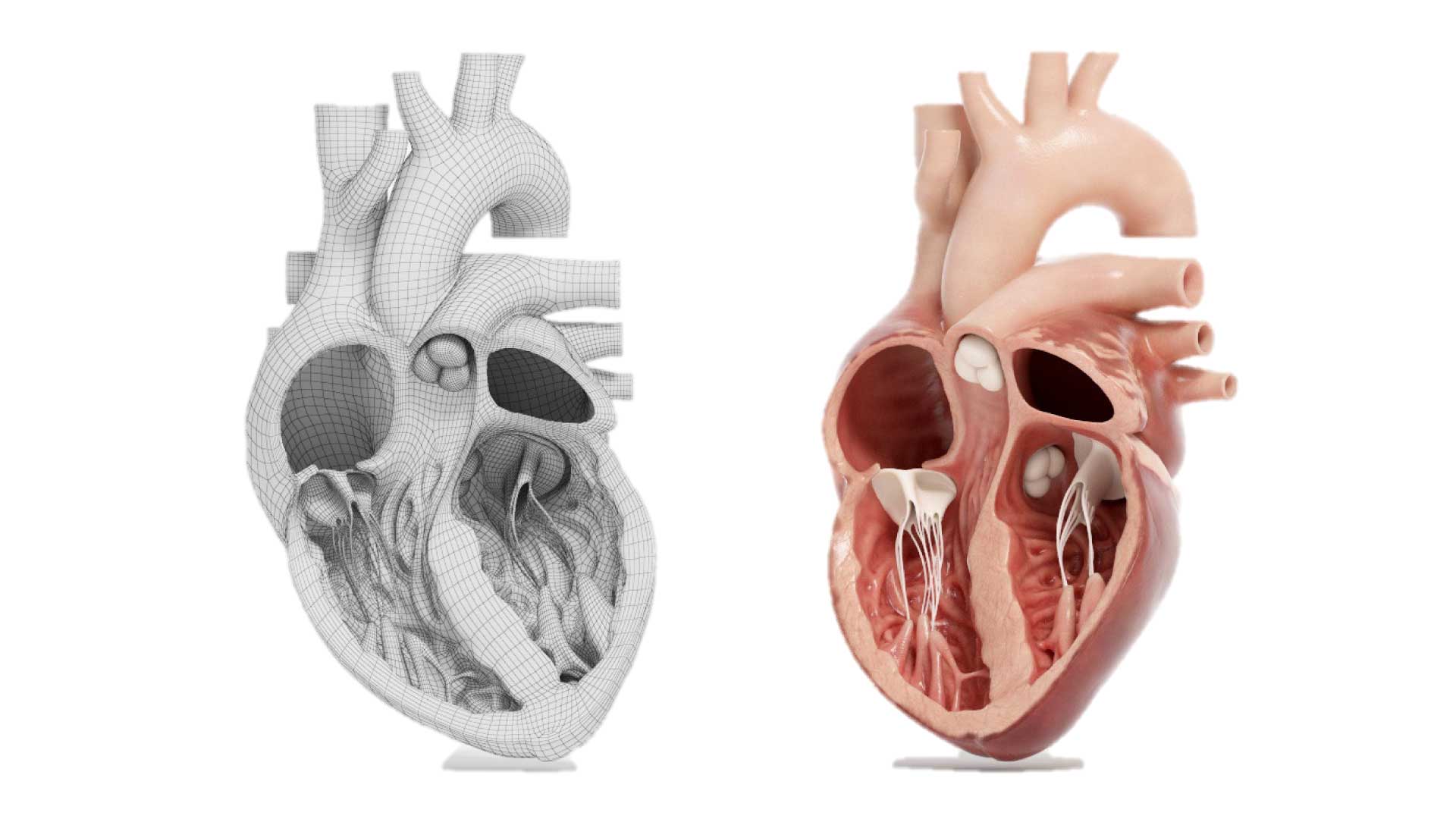 Team Members
Producer, Director, Instructional Designer, Production Manager, CG Supervisor, Music Director, Editor, Animation Supervisor, Modeling & Texturing, Rigger & Animator, Lighting & coloring artist, Effects artist, Accounting, Marketing & PR, Re – Recording mixer, Instructional Designer & Graphic Designer.
Target Audience: Doctors, surgeons, physicians, researchers, and clinicians
Industry: Multi-specialty hospitals
Medium of Distribution: Online Promotion & Social Platforms, Television Advertising & Distribution.
Our Design Uniqueness
Success can be measured in various aspects. We create rich, engaging & unique contents to spellbind the Target Audience. Conceptualization and Customization is our core Strength. 3D animation is an essential tool for any company in explaining complex science and driving the sales process. Explore further about the range of services we offer.
Source File Protection: Up to 5 Years from Order date your files are safe with us. You can access your video files any time for future update or Retrieve in case of any damage of video files.
Project name: Heart Animation
Project duration: 30 days
Project cost: Get quote