Project Description: 
Project scope was to promote Clients Brand identity through creative Digital Designs content. Client wanted us to establish their brand through graphical Illustrations based on current scenario and trends.
Client Note: 
We offer a comprehensive range of design strategies to our clients. To engage customers on a timely manner and to increase visibility, We provide Annual calendar for Graphic Design post.
Project Plan: 
As a Marketing & Creative company, our team decided to create Digital Designs using both 2D & 3D Animation Techniques.
Communication & Target: 
Communication:  External Marketing Communication
Target Audience: Business owners  
Industry: Marketing & Communication
Medium of Distribution: Online Promotion (YouTube, Email, Website and Social Chat)
Project Duration: Yearly Plan
Source File Protection: Up to 2 Years from Order date your files are safe with us, You can access your video files any time for future update or Retrieve at any damage of video files.
Graphic Design: 
We have created many visual designs & shared with our client for all their marketing and communication needs. We have created Digital Designs using 2D Animation Techniques for Seasonal greetings and 3D Animation Techniques for COVID Awareness Campaign. Explore further about the range of services we offer
Production Stages for the Digital Designs:

a. Concept:
Concept was to develop a Creative Graphic Design for festival greetings & Awareness campaign using 2D & 3D Animation techniques.
b. Sketching:
We first draft a rough concept sketch, then take it to the production team discuss and arrive the possible scope of improvising.
c. 2D & 3D Character Modeling & Texturing:
Through Digital sketches, we fused the idea of cricketer Kohli playing south Indian tradition game Jalikattu. Other design depicts the fight and chase between Corona virus and disinfectant hand wash bottle.
d. Final Touch & delivery:
We evaluate each design before sending to client. In final touch we recollect all the ideas for the particular design and verify for its communication.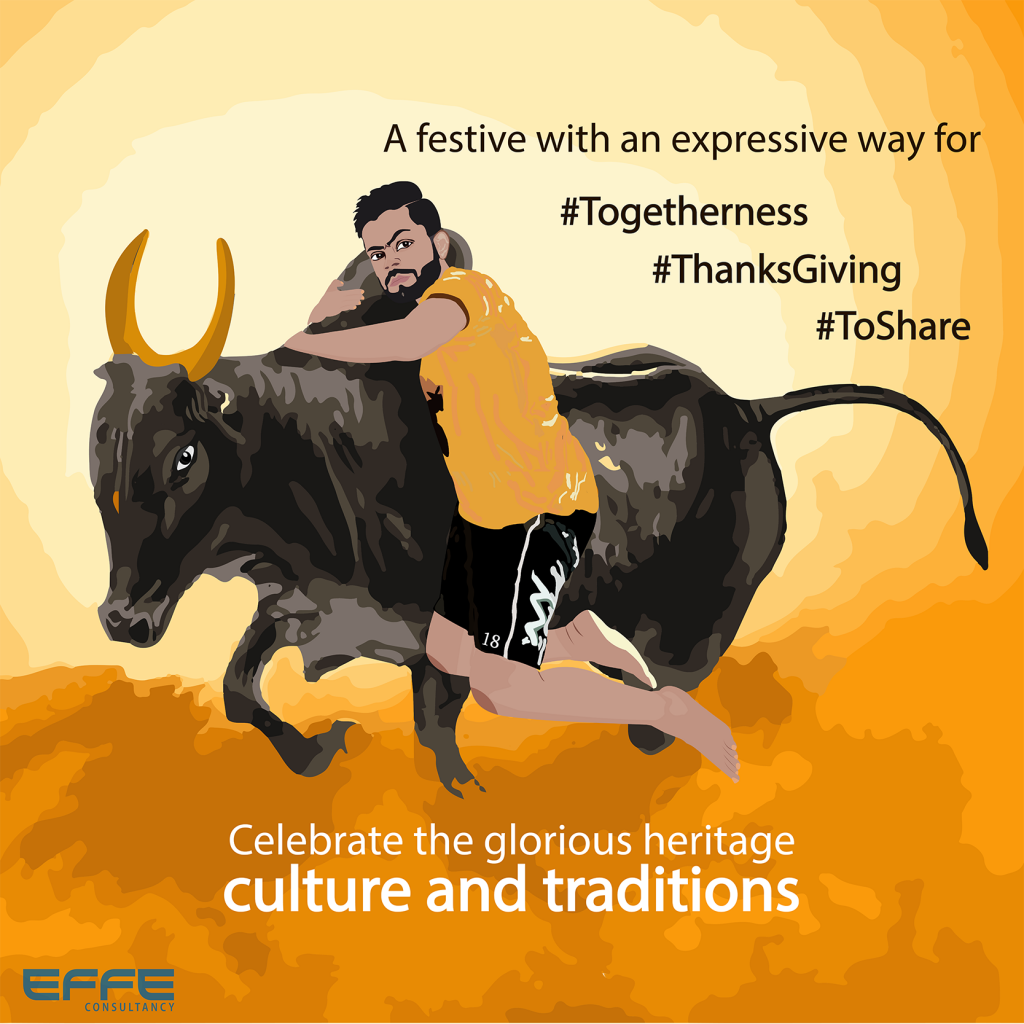 Our Brand Design Uniqueness:
Being unique is an effort. We took the efforts with at most passion. We generate our own ideas and implement it for our Creative Digital Designs. We work in a way where our image speaks and grabs visitor's attention. We assure that you can never find out a similar designs work or ideas in any of the online platforms! Unique Conceptualization and Customization is our core strength. Feel free to visit our partner site for additional resources and information.
Project name: Graphic Designs for Brand Promotion & Awareness!
Project duration: Yearly Plan
Project cost: Get quote