INTRODUCTION:
Businesses in a fast-paced digital environment are constantly looking for new ways to attract their consumers and effectively exhibit their products. Micro precise, a well-known technology business that specialises in precise engineering solutions, recognised the value of visual storytelling and the potential of 3D explainer videos in engaging its clients. They collaborated with EFFE Animation, a top animation company known for creating fascinating 3D animated videos, to accomplish this.
CHALLENGE:
Traditional architectural presentations frequently fail to capture the core of a design, leaving clients and stakeholders unsure of the vision. The objective for EFFE ANIMATION was to develop a system that went beyond traditional methods and provided clients with a truly dynamic and fascinating experience to visualise architectural ideas.  
OVERVIEW OF THE CLIENT:
Micro precise, a leader in precise engineering, takes pleasure in providing high-performance measurement equipment and calibration services to clients in industries such as aerospace, automotive, electronics, and medical devices.    
CHALLENGE:
Micro Precision confronted the problem of communicating the complexities and distinctiveness of their measurement tools to their target audience. They required a dynamic and engaging medium to showcase their products and emphasise their dedication to providing best-in-class service.    
EFFECTIVE SOLUTION:
Micro Precision turned to EFFE Animation, a leading expert in making visually beautiful 3D explainer videos, in their search for the appropriate solution. EFFE Animation undertook a detailed investigation of Micro Precision's products, services, and target audience to better understand the importance of storytelling and its impact on catching attention.  
SOLUTION'S KEY ELEMENTS:
Engaging 3D Animation: EFFE Animation used 3D animation to bring Micro Precision's measurement devices to life. The visually appealing graphics and realistic simulations not only delighted viewers, but also clearly and remembered communicated the functionality and worth of the products.
EFFE Animation created an engaging tale that effectively conveyed Micro Precision's product features and benefits by leveraging their storytelling expertise. The plot centred on how these cutting-edge measurement tools handled specific difficulties encountered by clients from various industries.
EFFE Animation included parts that highlighted Micro Precision's high-quality service options, such as after-sales assistance, warranty details, and customer care activities. This focus on service excellence boosted Micro Precision's brand awareness and distinguished them from competitors.
Client Collaboration: EFFE Animation worked closely with Micro Precision throughout the production process to ensure that the final 3D explainer videos met their vision and expectations. Because of this client-centric approach, the video met and exceeded the client's expectations.
RESULTS:
Micro Precision's work with EFFE Animation produced outstanding results:
Increased Audience Engagement: The captivating 3D explainer videos captured viewers' attention and left a lasting impact. This increased interaction translated into greater interest and curiosity in Micro Precision's goods.
Enhanced Brand Perception: The high-quality creation of EFFE Animation elevated Micro Precision's brand perception, presenting them as a leading authority in the precision engineering business.
Positive Business Impact: Following the publication of the video, Micro Precision noticed a considerable increase in lead generation and conversions. Prospective customers were more likely to contact the company and learn more about its offers.
Rave Reviews: The 3D explainer video received honours not only from Micro Precision, but also from their clients, stakeholders, and industry colleagues, proving the collaboration's success.
CONCLUSION:
EFFE Animation's skill in creating captivating 3D explainer videos helped Micro Precision in efficiently showcasing their products and services. EFFE Animation brought Micro Precision's concepts to life by adding intriguing storytelling and visually appealing graphics, making a lasting impression on the audience. This case study demonstrates the effectiveness of 3D product animation in increasing audience engagement, improving brand perception, and eventually contributing to business success. Collaboration with EFFE Animation to create 3D explainer videos demonstrates the importance of imaginative storytelling in modern marketing strategies. Explore further about the range of services we offer.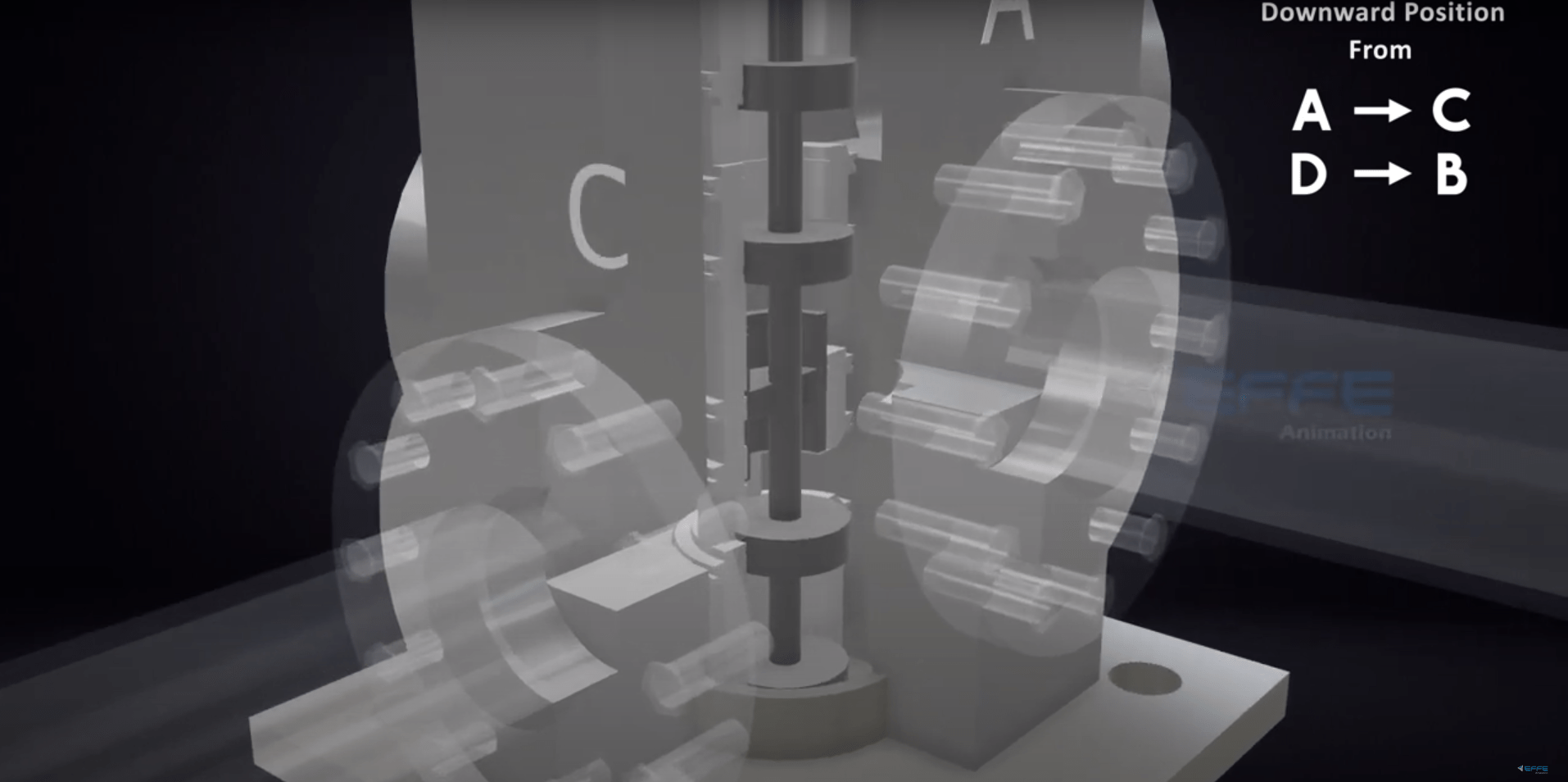 Watch 3d explainer videos
Project name: "Elevating Engagement: Micro Precision's Success with 3D Explainer Videos"
Project duration: 7 days
Project cost: Get quote