3D Product Animation Company
A good 3D product animation company movie lets you clarify complex ideas or procedures using any environments, characters, and visuals, unlike live action explainer videos. Workers can learn more from product installation videos than from a person explaining solar panel installation. Our 3D product animation film shows workers how to handle and install the Solar Panel and Voyager Tracker system. Our client FTC Solar has decades of solar industry experience in engineering, project development, silicon fabrication, and solar panel manufacture. The customer wishes to outline their Voyager Tracker installation process for employees. Voyager, a next-generation single-axis, two-in-portrait tracker, boosts power yields worldwide. Voyager's innovative design and superior engineering enable lean construction and lower installation costs. Our 3D product animation company shows FTC Voyager Tracker's functionality and component installation.
Project Plan
Client shared the content of the Installation procedure to be covered in the video. After a brief explanation from client we understood the technical information's of the video. Our team worked on the content which involves the step by step installation procedures covering the features and benefits. Client shared their 3D inputs in both .3dxml and STL formats, we adapted that and imported into our software. This project is purely based for the Workers and engineers. Client shared us the Installation manual and sample reference video for the same. With that we have started the production. We finished the project 40 days.
Communication & Target
Communication: External Marketing Communication
Target Audience: Employees and Engineers
Type of Animation: 3D Product Installation Animation Video
Industry: Engineering Services Company
Medium of Distribution: Online Promotion (YouTube, Email, Website and Social Chat)
Project duration: 40 days
Video Description
This video explains about the Installation procedure of FTC Voyager Tracker Solar Panel. These kinds of videos are quick and easily understandable and cost affordable. The five simple steps are Scripting & Storyboard, Modeling, Texturing, Lighting and Editing. You can find the making of our project below in our Production stages!
Production Stages of 3D Product Animation Company
Concept and Scripting & Storyboard
Concept was to showcase the installation procedure of each and every parts of FTC Solar panel. In scripting we divide the entire video concept into two. One is the visual part and other is audio. For Storyboard, we sometime draw hand sketches, 2D vector illustration or even a presentation deck to get client approval on how the video look like. In this stage, the client can share things to add or delete as per the target audience.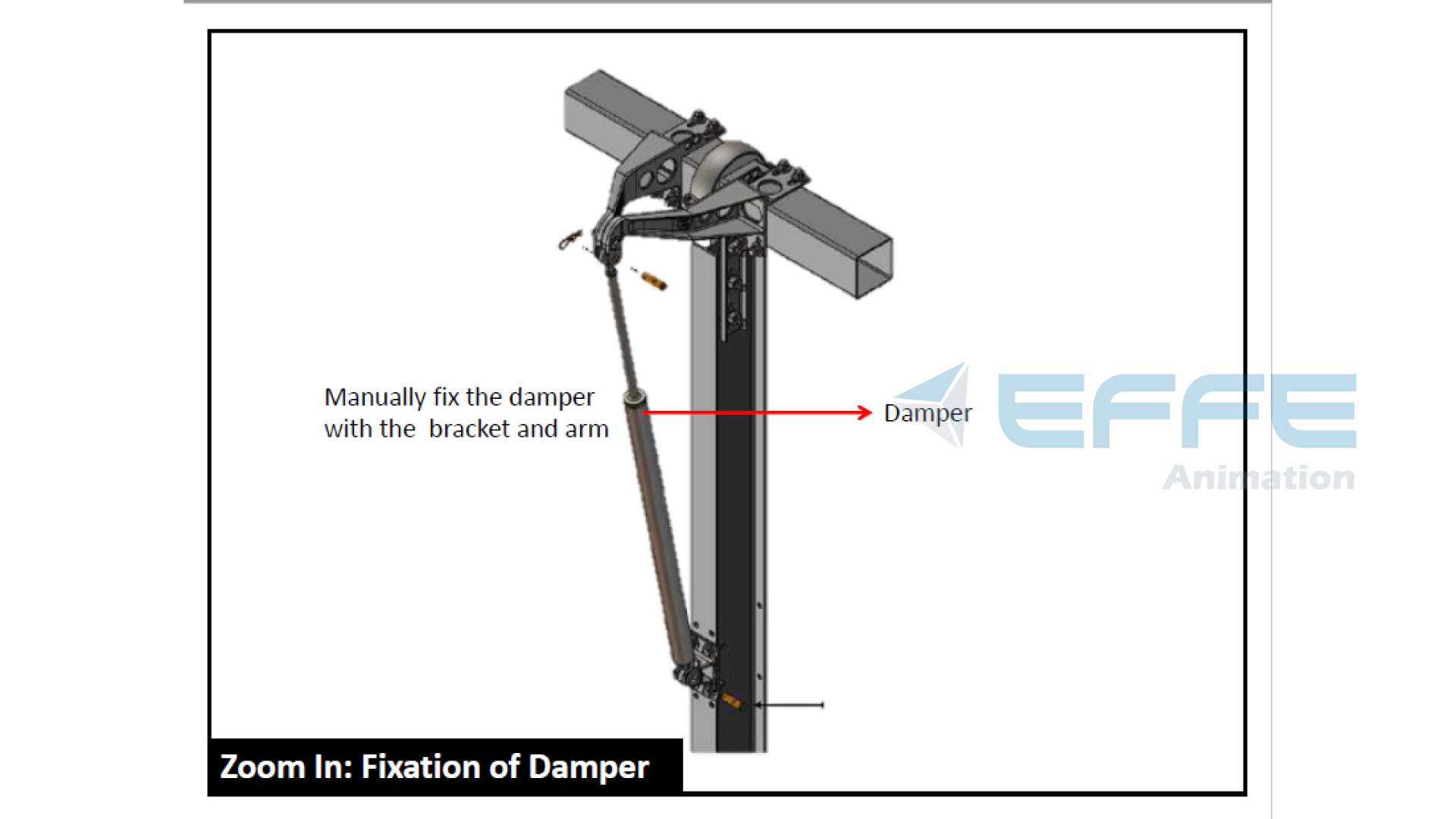 Modeling & Texture
We received 3D models as .3dxmland STL files. We converted them and imported in our software. 3D Solar panel, Zone controller, Row controller, Power module, slew drive brackets etc. are the converted files. Texturing is the process of applying an image or color to a 3D model. Textures are the flat images that are applied to a model to give it color and detail.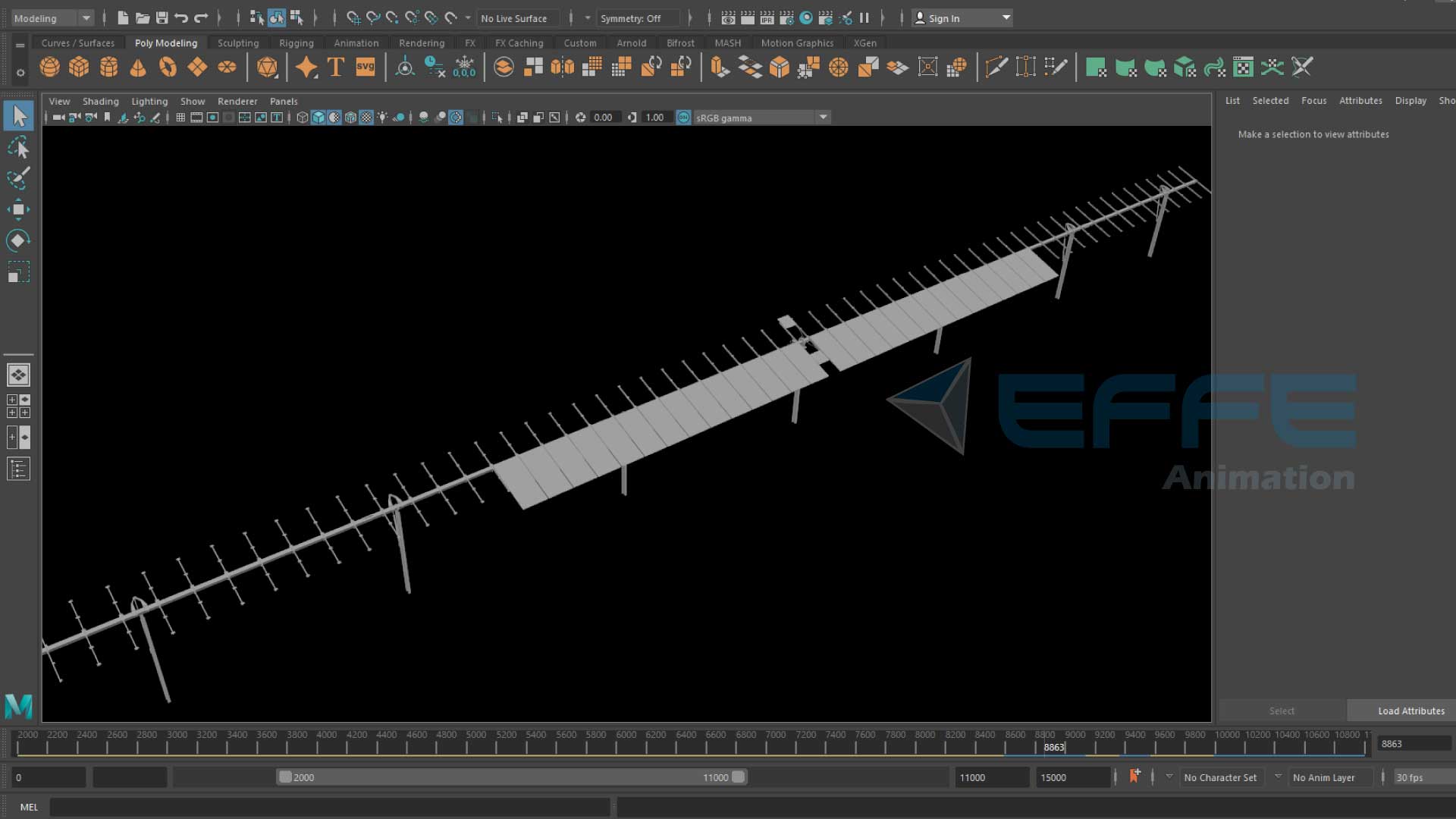 3D Animation & Rigging
As per the script the 3D animation scenes are produced, Example: Installation of Drive beam and Mid beam along with couplers in Typical post. Rigging: It's an animation technique to perform human motion or activity like lifting, moving etc. which you can see in this video.
Lighting & composite
The visual reality is achieved in animated video as similar to the live scenario, we match all the colors, add day lights, factory environment lights to enhance the visuals of animation video. This helps photo- realism environment to your animated video. Compositing is aligning the video as per the video script.
Preview video
Good 3D product animation company videos let you customise, unlike live action explanation videos. We show clients 3D animated previews for approval. This stage involved the customer visualising the animated video's content and message. They provided minor modifications, and we amended as needed. Though not the final video or image, this video contains greyscales and non-detailed visuals. You can add or remove content from your animation video before 3D rendering to check its content.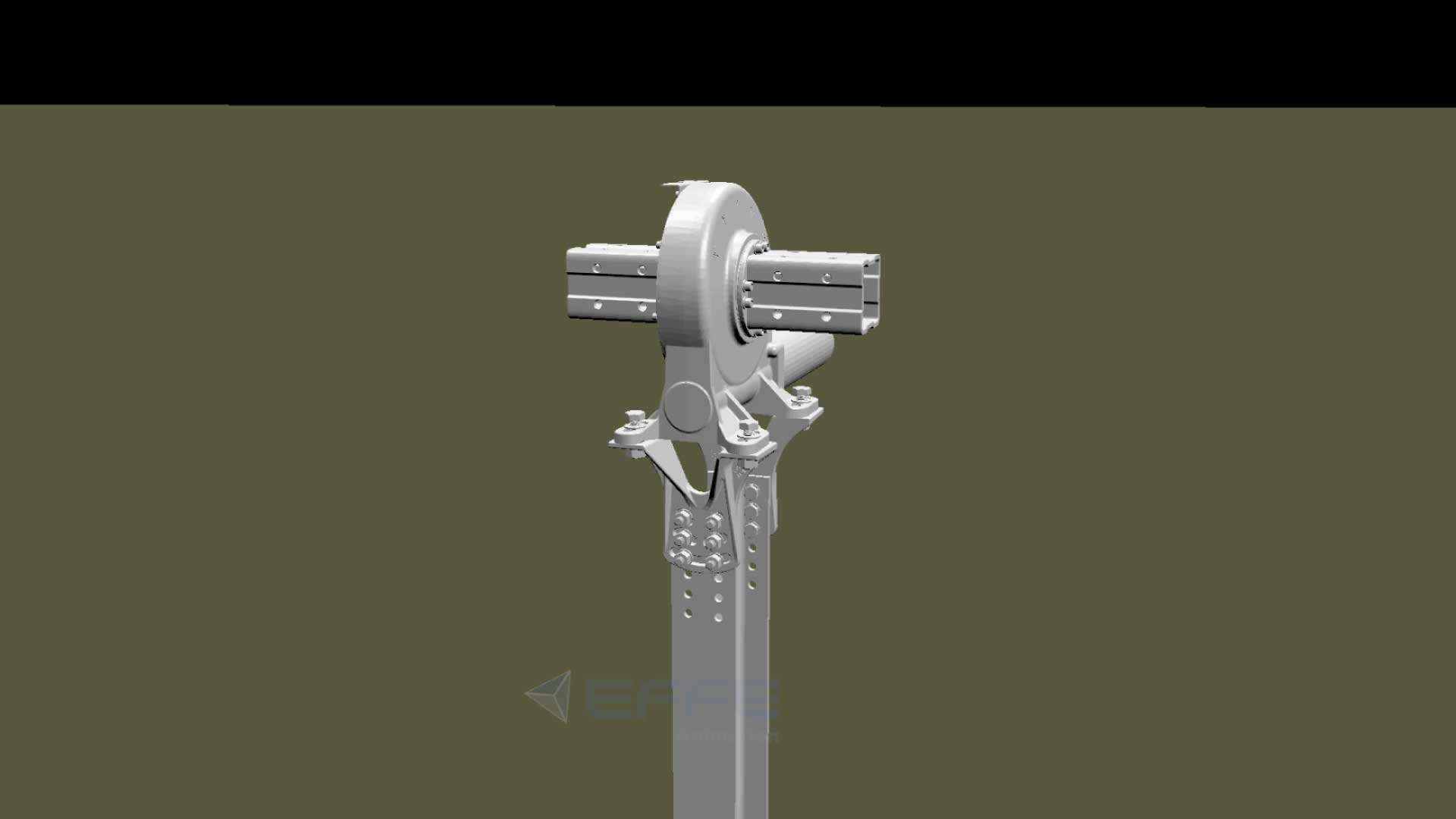 Rendering
It's a machine process to get the creativity output as .png or .jpg as a sequence of images at 24 to 36 fps. Rendering usually takes 4 hours to produce 10sec video output. If any correction, you have to wait until it is re- rendered. Also depends on the video assets and video quality output. If any corrections, you have to wait until it is re- rendered. To avoid such delays we pre-plan the production and do the iteration at every stage.
Editing & Final HD
Editing is all about adding the rendered images into video format and aligning as per video script. A visual effect like computer graphics, text animation, video title, and subtitle is added at this stage. Audio effects like voice over, back ground music and SFX detailing are given at this stage.
Measuring the Success
Success can be measured in various aspects. There are many Animation Company still we stand ahead on Creativity and Focused content towards Target Audience. We make Custom Animated Videos across the industry. If you are looking for Professional Animated Videos you have come to the right place. In our Animation Studio in Chennai, we produce 2D & 3D Animation Services at affordable cost. Video was created to demonstrate the installation to FTC Solar workers and engineers, and make them to understand the procedure through our animated video. We as a team planned and executed this project from a simple sketch to a proper Installation Product Animation Video. Our VFX team helped us in editing and visual effects. We can also adapt and reuse the models for AR/VR in E learning training for your employees. Our samples in AR/VR
Source File Protection: Up to 5 Years from Order date your files are safe with us, You can access your video files any time for future update or Retrieve at any damage of video files.
Watch the 3D Product Animation Company
Project name: 3D Product Animation Video for Solar Panel Installation Engineering Company!
Project duration: 40 days
Project cost: Get quote