Project Description
Development of technology has resulted in the production of Animation Videos much more compactable. Showcasing the process flow of TATA Covid vaccine manufacturing plant has become easier to visualize through 3D Videos. Technical aspects and concealed areas are also explained along with the step-by-step procedures. We, a leading visual effect company, excel at absorbing your complex message and bringing it to your audience with a Product Explainer video that is easy to understand and a pleasure to behold. Explore further about the range of services we offer
Project Plan
Client shared us documents containing the CAD drawings and structural plans of the Covid vaccine manufacturing site. We visited Client place to get detail photographs of the machine and production areas for creating in 3D and then started our Pre works for the project. We spent only 5 days to deliver the full project as the client was in an urge to showcase the video to their clients. Feel free to visit our partner site for additional resources and information.
Communication & Target
Communication: External Marketing Communication
Target Audience:
Type of Animation: 3D Medical Product Explainer Video
Industry: Medical Science & Healthcare
Medium of Distribution: Online Promotion (YouTube, Email, Website and Social Chat)
Project duration: 5 days
Product Medical Explainer Video Description
Our product explainer, created by our visual effect company, simplifies the process of vaccine manufacturing and illustrates how it has been exported. These kinds of videos are quick, easy to create, and cost-affordable. The five simple steps are Sketch, Model, Texturing, Lighting, and VFX. You can find the making of our project below in our Production stages!
Production Stages
Concept and Scripting & Storyboard
Concept plays an important role. Eventually, the team of creative thinkers, along with the production team from the visual effect company, plan for the visuals and shots of the video to be showcased. In scripting, we divide the entire video concept into two. One is the visual part, and the other is audio. In this stage, the client can share things to add or delete as per the target audience.
Modeling & Texture
We developed 3D Plant of TATA, 3D Process areas such as cleaning room, raw material storage, cold room storage, vial sterilization, liquid filling area, labeling and packaging area. Texturing is the process of applying an image or color to a 3D model. Textures are the flat images that are applied to a model to give it color and detail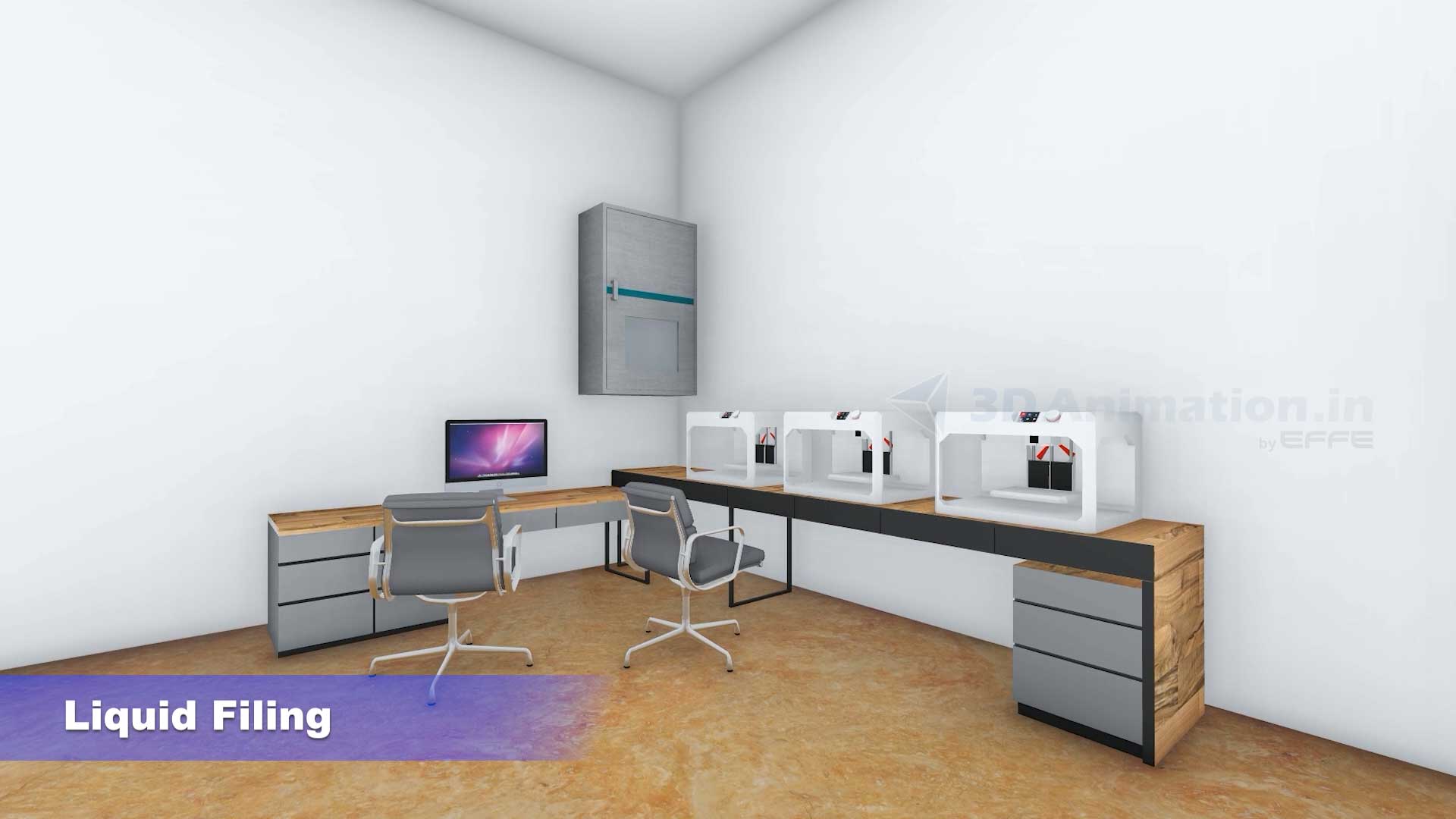 3D Animation, Lighting & composite
As per the script, the 3D animation scenes are produced by our visual effect company. Example: The step-by-step process of vaccine manufacturing is showcased. The visual reality is achieved in the animated video as similar to the live scenario, we match all the colors, add daylight, environmental lights to enhance the visuals of the animation video. This helps photorealism environment to your animated video. Compositing aligns the video as per the video script.
Preview video
We are a visual effects company that produces preview 3D animated videos and shares them with clients for approval. In this stage, clients visualize the animated video for content and communication. If you want to check the content of your animation video, this is the stage where you can add or delete to modify the video before going for 3D rendering.
Rendering
It's a machine process to get the creativity output as .png or .jpg as a sequence of images at 24 to 36 fps. Rendering usually takes 4 hours to produce 10sec video output. If any correction, you have to wait until it is re- rendered. Also depends on the video assets and video quality output. If any corrections, you have to wait until it is re- rendered. To avoid such delays we pre-plan the production and do the iteration at every stage.
Editing & Final HD
Editing is all about adding the rendered images into video format and aligning as per the video script. A visual effect company like ours handles tasks such as computer graphics, text animation, video titles, and subtitles at this stage. Additionally, audio effects including voice over, background music, and SFX detailing are given attention at this stage.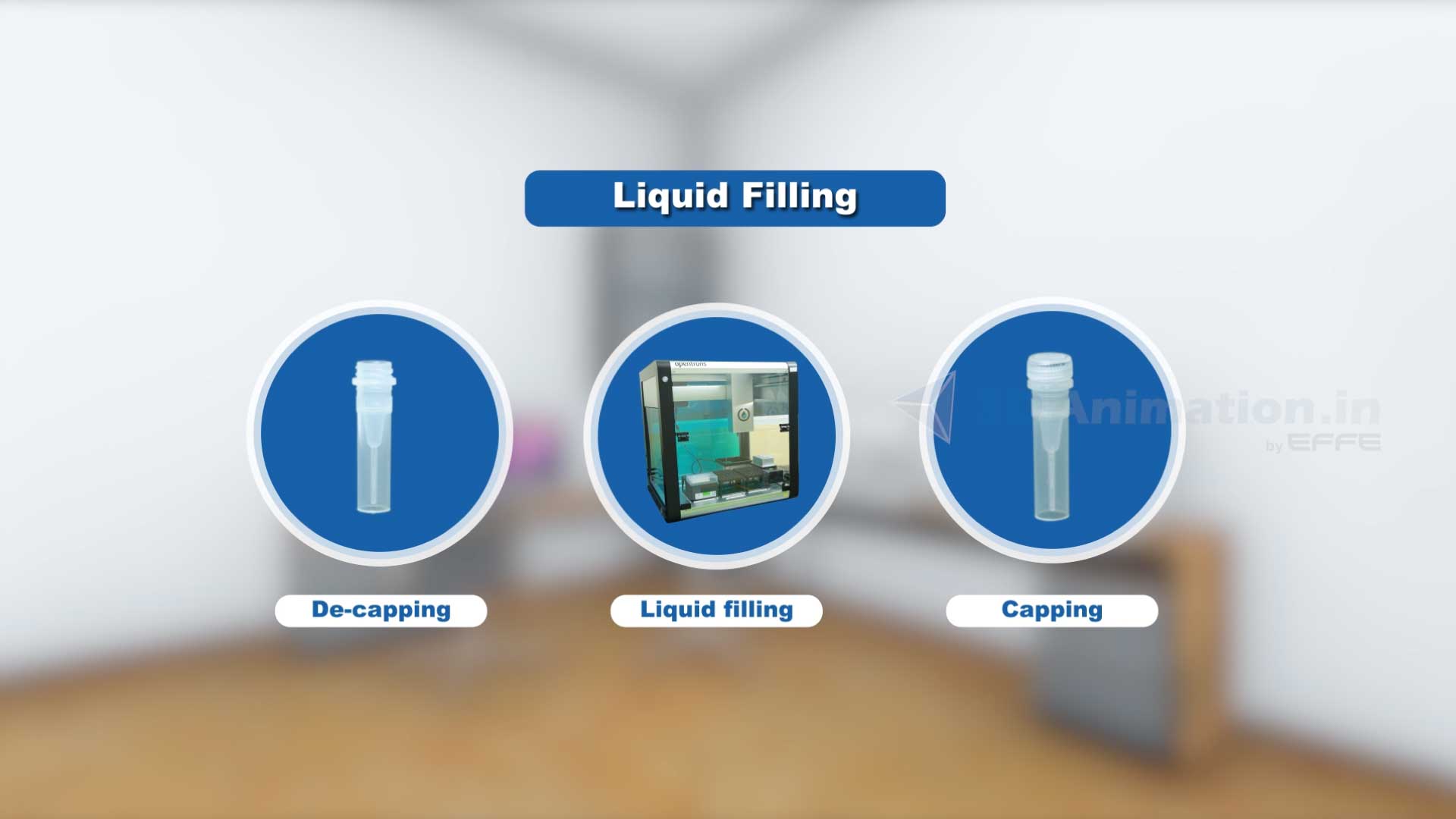 Measuring the Success
Success can be measured in various aspects. As a visual effect company, the video was created to attract and grab the attention of research scientists involved in vaccine manufacturing & Research Centers. We as a team planned and executed this project from a simple sketch to a Product explanatory walkthrough video. The video got showcased in Online Streaming and received a good response. Our Post production team and Marketing team support our clients.
Source File Protection: Up to 5 Years from Order date your files are safe with us, You can access your video files any time for future update or Retrieve at any damage of video files.
Watch our product medical explainer video by the top visual effect company.
Project name: Create 3D Product Explainer videos to explain the science of Covid Vaccine Manufacturing!
Project duration: 5 days
Project cost: Get quote