Safety Induction Video
Safety induction videos helps to ensure a risk free place, where employees can work without the fear of injury. Our client Ahlstrom Munksjo, a manufacturing firm located in Gujarat, approached us to create their safety induction video with high degree of efficacy to impart safety awareness among their employees, contractors and visitors. The safety induction video demonstrates the safety procedures to be followed while conducting different works and safety instructions to be followed for visitors. Client provided with the contents to be covered for Life Saving Rules [LSR] and other common factors to be followed. All of this is entirely possible with animations because they are customizable, engaging, and easy to understand. Our Safety animation videos make the viewer's understand the safety regulations, which reflects in your industries production efficiency.
Project Plan
Client shared the content document with the safety points to be covered. Client motto was "Safety is our Mindset" and "Zero accidents are possible". Our video and its content revolve around this. They also provided 9 LSR rules, which have to be strictly followed by the workers. Client shared some reference images and videos, but it was not up to our expectation to do the Modeling and Animation. We requested the client to visit their place in Mundra – Kutch, Gujarat. Client agreed and two of our team members visited the client industry with necessary equipment's to do the photo-shoot. We captured the required photos and videos required for modeling and animation. Then we submitted the script and storyboard with the client, covering all the required information's. Client approved and we started our production process. We completed the project within 60 days. You can find the video captured during our visit in below.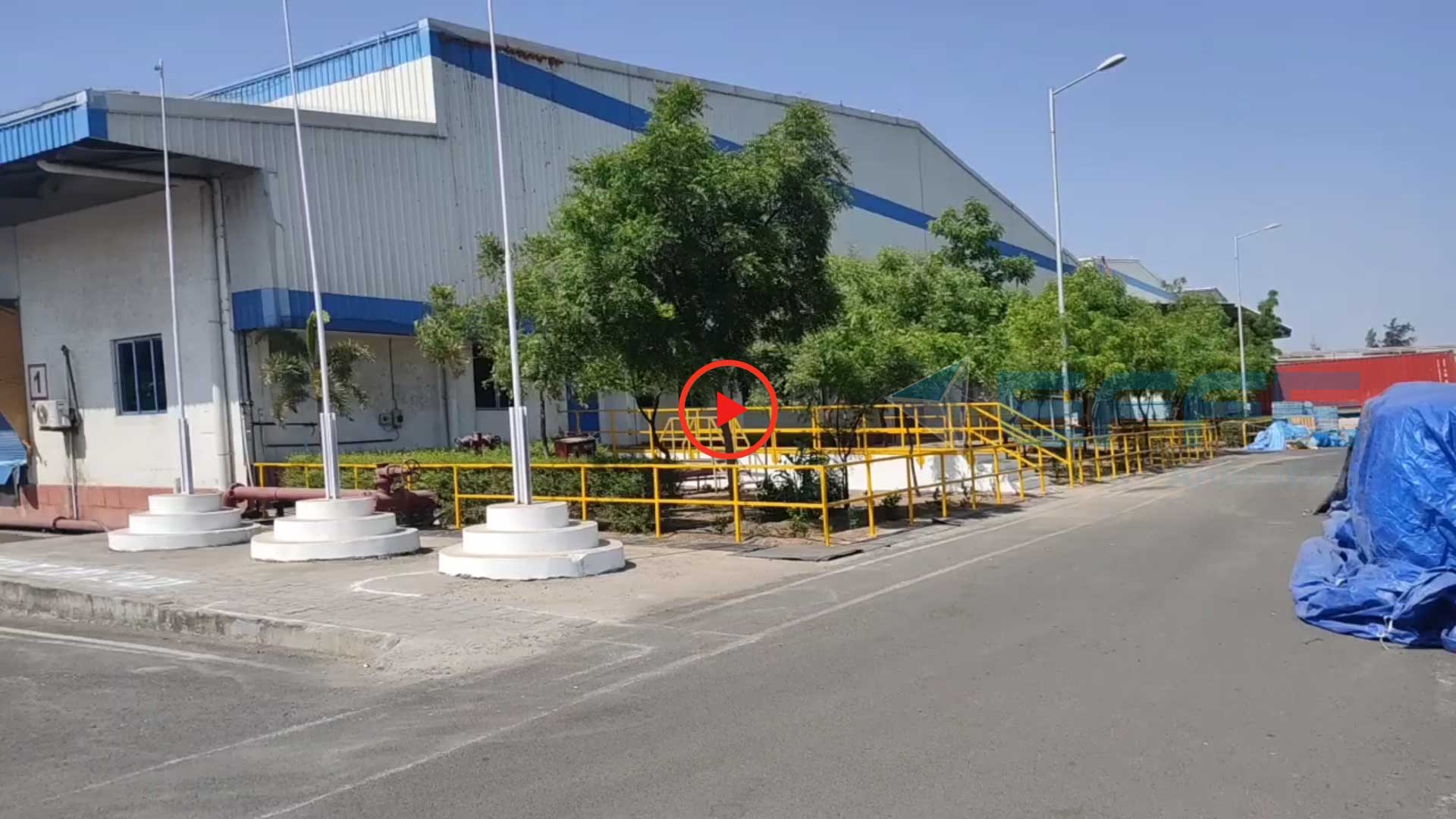 Communication & Target
Communication: Internal Awareness Video – Safety Induction Video
Target Audience: Employees, dealers, visitors and contractors
Type of Animation: 3D Safety Induction Animation Video
Industry: Fiber based Manufacturing Industry
Medium of Distribution: Online Promotion (YouTube, Email, Website and Social Chat)
Project duration: 60 days
Safety Induction Video Description
Our visual making will satisfy all the expectations of our clients. To engage our viewers, our team will plan with multiple Walkthrough shots. Our video included the information's such as Safety PPE to be worn, Live Saving Rules, Guidance of security and AL representatives, Dos and Don'ts inside the industry, Emergency evacuation plans, Covid – 19 awareness and Inspection of Safety equipment's. Our Safety video takes the shape of a story in which they are visually introduced to the kind of hazards that they might run into and how employees can protect themselves and others in such situations. You can find the making of our project below in our Production stages!
Production Stages – Safety Induction Video
Concept and Scripting & Storyboard
Concept showcases how safety is important for workers in their workplace, procedures to be followed for visitors during their visit to industry and required approvals to be acquired for the contractors. The actual environment and facilities are used in the concept to explain the real-life emergency situation. In scripting, we divide the entire video concept into two. One is the visual part and the other is audio. We sometimes draw hand sketches, 2D vector illustration or even a presentation deck to get client approval on how the video looks like. In this stage, the client can share things to add or delete as per the target audience.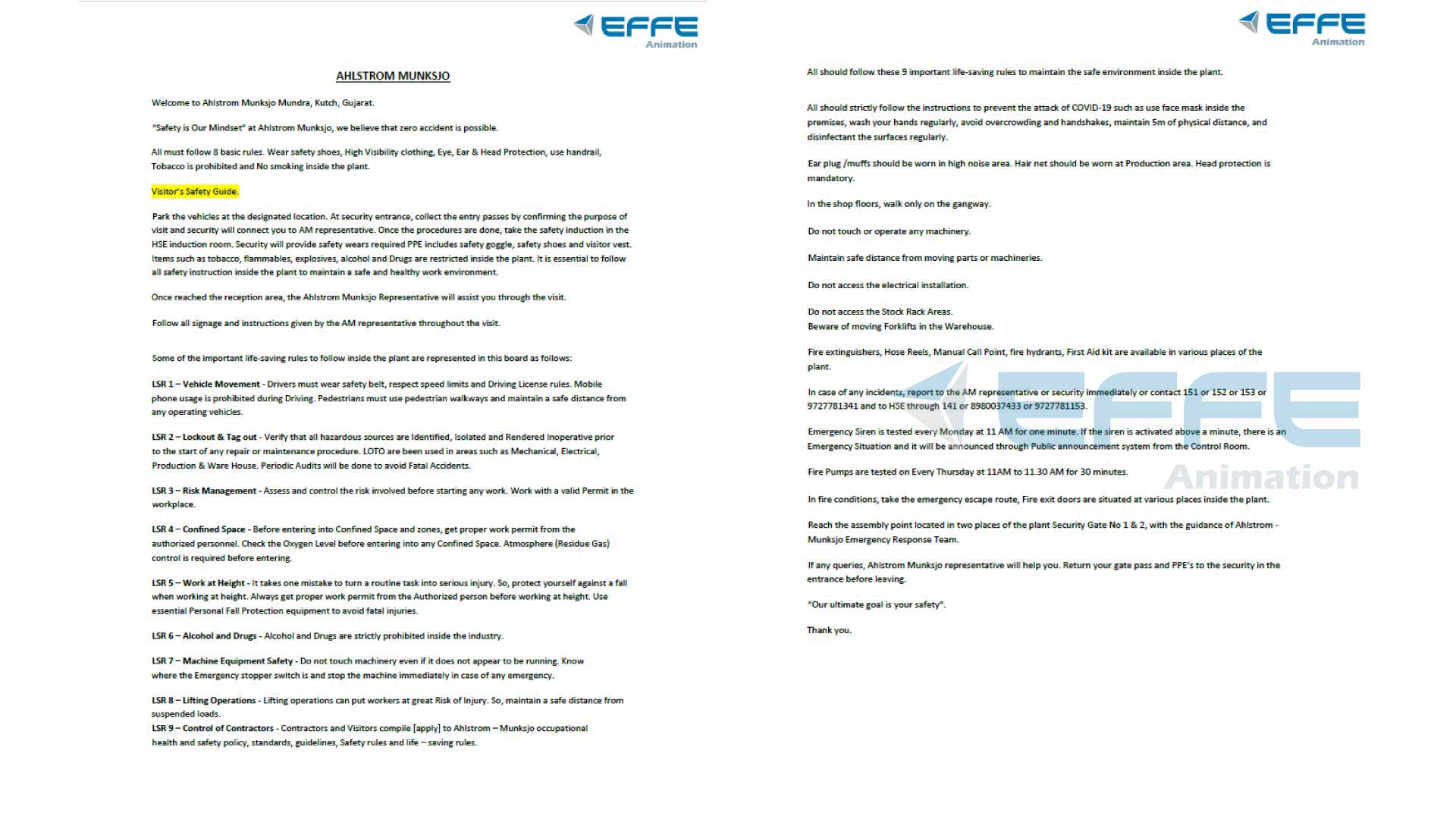 Modeling & Texture
We develop 3D factory, 3D vehicle models, 3D PPE, 3D human character, emergency equipment's. Textures are the flat images that are applied to a model to give it color and detail.
3D Animation & Rigging
As per the script the 3D animation scenes are produced, Example: An employee falls from height, without using any PPE's. Rigging: It's an animation technique to perform human motion or activity like lifting, moving etc. which you can see in this video.
Lighting & composite
The visual reality is achieved in animated video as similar to the live scenario, we match all the colors, add day lights, factory environment lights to enhance the visuals of animation video. This helps photo- realism environment to your animated video. Compositing is aligning the video as per the video script.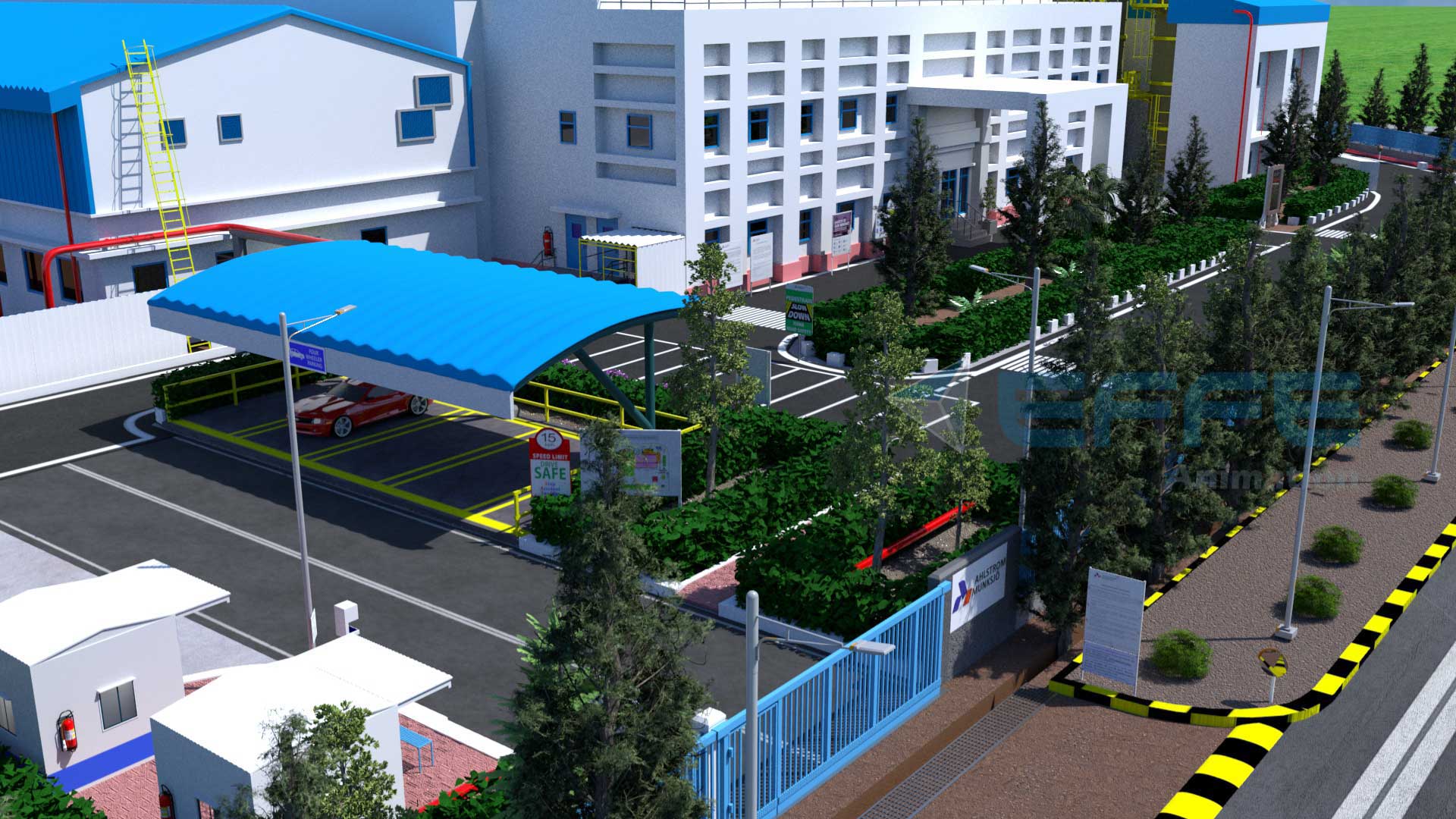 Preview video
We produce preview 3D animated safety induction videos and share with clients for approval. In this stage client visualized the animated video for content and communication. They shared some of the minor corrections required and we worked and updated according to their needs. Though this is not the final video or the actual visual, in this video you can find some grey scales and non-detailed visuals. If you want to check the content of your animation video this is the stage you can add or delete to modify the video before going for 3D rendering.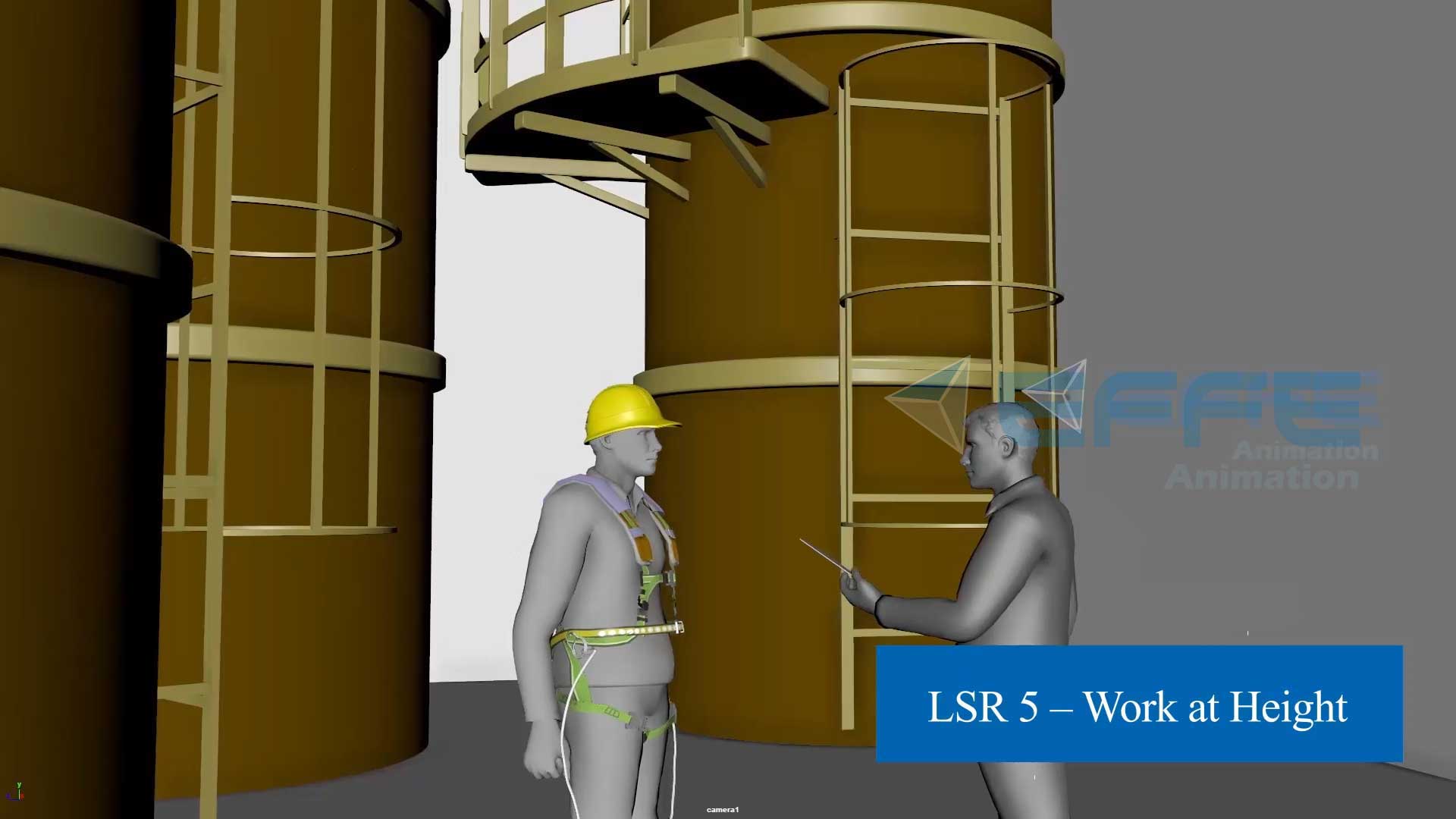 Rendering
It's a machine process to get the creativity output as .png or .jpg as a sequence of images at 24 to 36 fps. Rendering usually takes 4 hours to produce 10sec video output. If any correction, you have to wait until it is re- rendered. Also depends on the video assets and video quality output. If any corrections, you have to wait until it is re- rendered. To avoid such delays we pre-plan the production and do the iteration at every stage.
Editing & Final HD
Editing is all about adding the rendered images into video format and aligning as per video script. A visual effect like computer graphics, text animation, video title, and subtitle is added at this stage. Audio effects like voice over, back ground music and SFX detailing are given at this stage.
Measuring the Success:
Success can be measured in various aspects. Video was created to attract and educate the safety awareness to their employee's. We as a team planned and executed this project from a simple sketch to a proper 3D Animated Safety Induction Video. Our VFX team helped us in editing and visual effects. We can also adapt and reuse the models for AR/VR training for your employees. Our samples in AR VR Training
Source File Protection: Up to 5 Years from Order date your files are safe with us, You can access your video files any time for future update or Retrieve at any damage of video files.
WATCH THE SAFETY INDUCTION VIDEO
Project name: 3D Animated Safety Induction Video for Fiber based manufacturing Industry!
Project duration: 60 days
Project cost: Get quote