Project Description
Project Description
Development of Technology has resulted production of Biology Animation Videos much compactable. Showcasing the newly introduced Microfluidics product and its technologies through a simple and understandable way to the IVF audience, was the core objective of SAR Health. We understood their objective and audience and presented the video according to that. We EFFE Animation strive our best and produce quality outcomes for our clients. Simple yet cost effective way to showcase any of your Medical Product videos.
Project Plan
Client explained us the concept of microfluidics technology, that how good sperms are separated inside the sorter and it's ready for IVF treatment. Also shared us documents containing the Product details and advantages of doing this microfluidics process. Client couriered us the product for better understanding and for creating in 3D Model. Then we started our Pre works for the project. We spent almost 30 days to complete the video, which helped us to deliver the Video in time.
Communication & Target
Communication:  External Marketing Communication
Target Audience: Newly married & Couples planning for child
Type of Animation: 3D Biology Medical Product Animation Video
Industry: Medical IVF Sector
Medium of Distribution: Online Promotion (YouTube, Email, Website and Social Chat)
Project duration: 30 days
Video Description
Our product animation simplifies these complex process and gains customer confidence over their products. This 3D animation video explains in detail about the sperm separation process. The microfluidic channel geometry and microfluidic movements will purify and sort out high quality sperm, which enhance the success of your IVF treatment. This video also features the benefits to customers. You can find the making of our project below in our Production stages!
Production Stages for the 3D Biology Medical Animation:
Scripting & Storyboard
Concept plays an important role. Eventually team of creative thinkers along with the production team plan for the visuals and shots of the video which has to be showcased. In scripting we divide the entire video concept into two. One is the visual part and other is audio.
Storyboard and Sketching
The main part, the beginner of the story is storyboard. We sometime draw hand sketches, 2D vector illustration to explain how the character will look after completion, so client can add up his view and thoughts before we head actual production.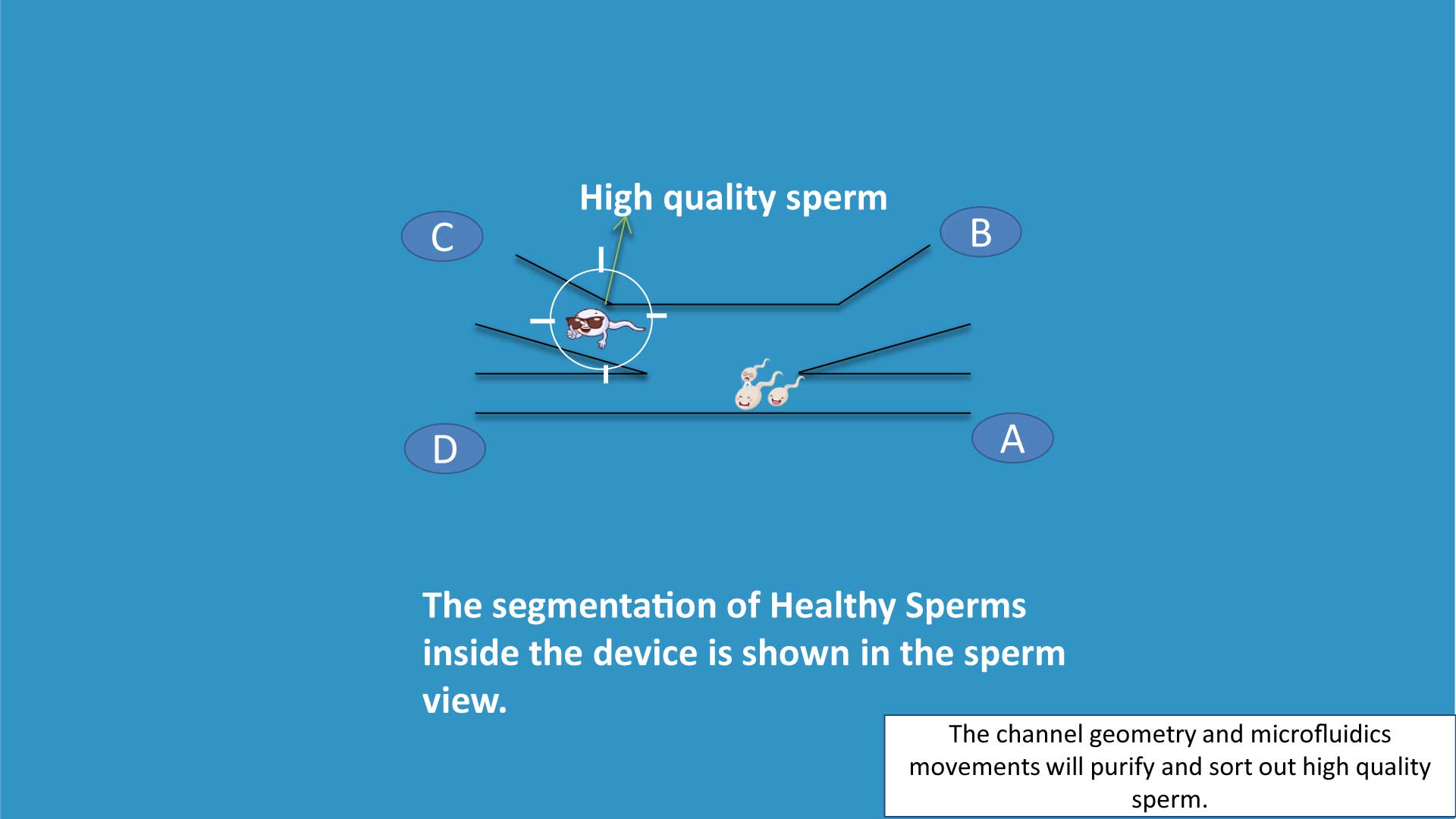 Modeling & Texturing
As per the drawings we developed 2D & 3D sperms, womb, sperm sorter product and baby. Texturing is the next stage of creating a realistic 3D model, the process of creating and applying suitable colors for the elements is known as Texturing.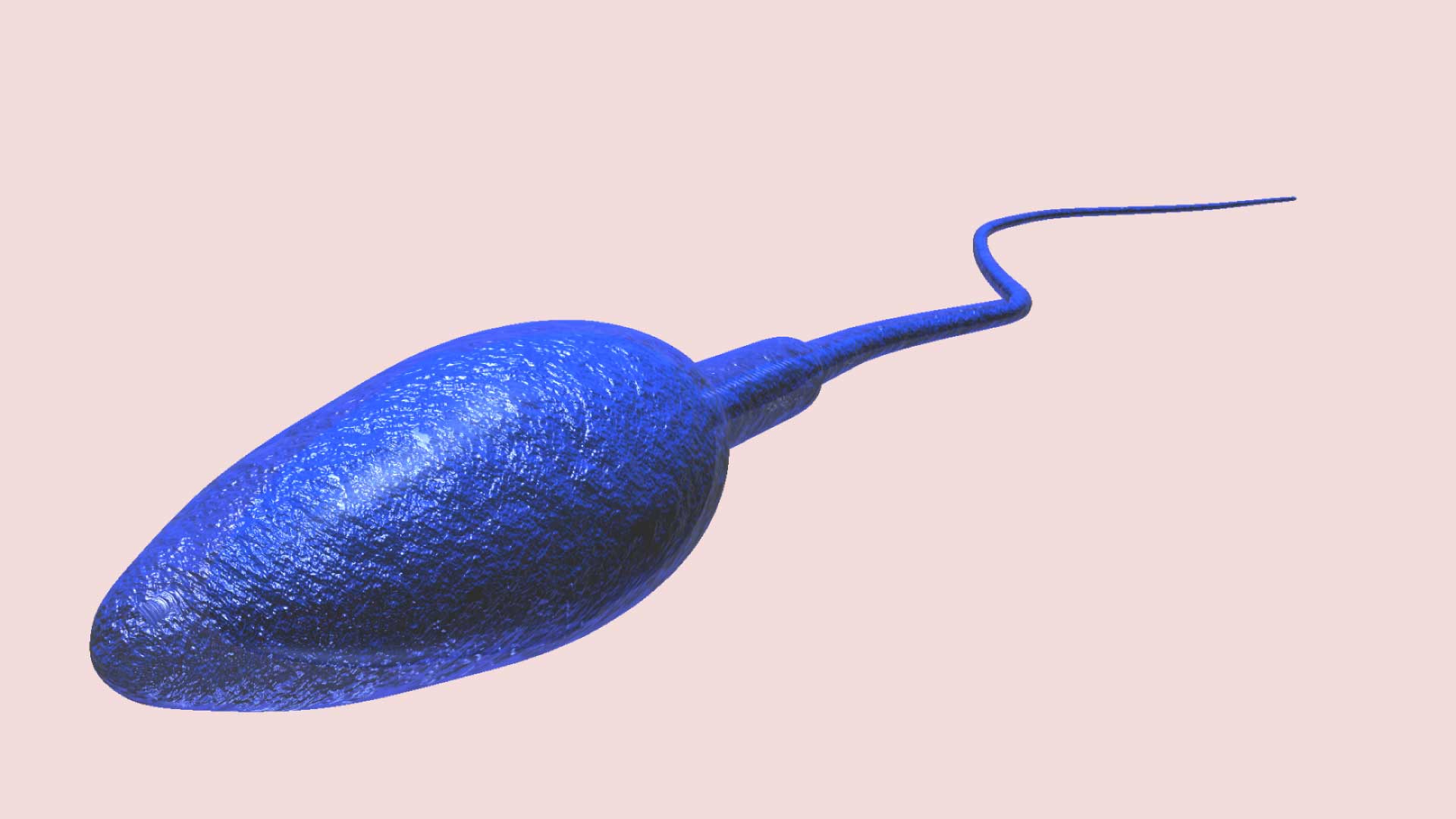 Rigging & Animation
Rigging is a technique used in skeletal animation for representing a 3D character model using a series of interconnected digital bones. Specifically, rigging refers to the process of creating the bone structure of a 3D model. This bone structure is used to manipulate the 3D model like a puppet for animation. This plays an important role to bring out the facial and body reactions of a character. According to the story or script the Animation is decided. In simple words Animation means, the movement of a character like running, walking, jumping etc.
Lighting & composite
The visual reality is achieved in animated video as similar to the live scenario, we match all the colors, add day lights, sea environment lights to enhance the visuals of animation video. This helps photo- realism environment to your animated video. Compositing is aligning the video as per the video script.
Rendering
It's a machine process to get the creativity output as .png or .jpg as a sequence of images at 24 to 36 fps. Rendering usually takes 4 hours to produce 10sec video output. If any correction, you have to wait until it is re- rendered. Also depends on the video assets and video quality output. If any corrections, you have to wait until it is re- rendered. To avoid such delays we pre-plan the production and do the iteration at every stage.
Editing & Final HD
Editing is all about adding the rendered images into video format and aligning as per video script. A visual effect like computer graphics, text animation, video title, and subtitle is added at this stage. Audio effects like voice over, back ground music and SFX detailing are given at this stage.
Measuring the Success:
Success can be measured in various aspects. We embrace the things that make us unique from others. We always give our clients winning results. Post Production Team https://vfxstudio.in/ was so helpful in bringing out the Stunning Visuals. Our Digital Team https://effemarketing.com/ is the main pillar behind our Distribution of the Video production.
Source File Protection: Up to 5 Years from Order date your files are safe with us, You can access your video files any time for future update or Retrieve at any damage of video files.
WATCH THE PRODUCT BIOLOGY ANIMATION VIDEO
Project name: Microfluidics Technology – Product Biology Animation Video
Project duration: 30 days
Project cost: Get quote