INTRODUCTION:
In the fast-paced world of healthcare, medical animation effectively presenting difficult medical concepts in a way that is both easy to understand and aesthetically pleasing is of the utmost importance. TibTech, a pioneering provider of medical solutions, realised this need and set out to improve the presentation of their innovative Gastrointestinal Cancer Tissue Diagnosis Platform. Their goal was to make the platform more accessible to clinicians. They worked along with EFFE Animation, a leading company that is well-known for offering services in medical animation of a high quality, in order to accomplish this goal.
CLIENT OBJECTIVE:
TibTech's goal was to expose their breakthrough tissue detection platform to a wide range of people, including medical professionals, researchers, and possible investors. They desired a captivating medical animation that effectively demonstrated the technology's potential, highlighting how it simplifies gastrointestinal cancer diagnosis and contributes to improved patient outcomes. TibTech's goal was to create an animated video that was both instructive and visually appealing, capturing viewers' attention and distinguishing their platform in the highly competitive medical technology market.
CHOOSING EFFE ANIMATION:
With a track record of producing visually appealing and realistic medical animations, EFFE Animation was an obvious choice for TibTech. TibTech was assured of their skill by their remarkable portfolio, which demonstrated their ability to create visually attractive and scientifically precise animations. Furthermore, EFFE Animation's passion to offering the greatest service and commitment to excellence reinforced the cooperation.
COLLABORATIVE STRATEGY:
To assure the project's success, EFFE Animation and TibTech used a collaborative strategy from the start. TibTech's team provided detailed insights into their tissue detection platform, while EFFE Animation's creative team contributed their skills in visual storytelling and medical animation. This collaboration allowed for the smooth integration of technical details into the narrative of the animation, resulting in an authentic representation of the platform's functionality.
BRINGING CONCEPTS TO LIFE:
To bring TibTech's tissue diagnosis platform to life, EFFE Animation's experienced team of animators used cutting-edge technology. They created a visually appealing video by reducing complex biological processes and demonstrating how the platform allows for precise and rapid diagnosis of gastrointestinal tumours. The realistic imagery and attention to detail in the animation offered an extra layer of legitimacy to the medical content, engaging viewers and improving their understanding.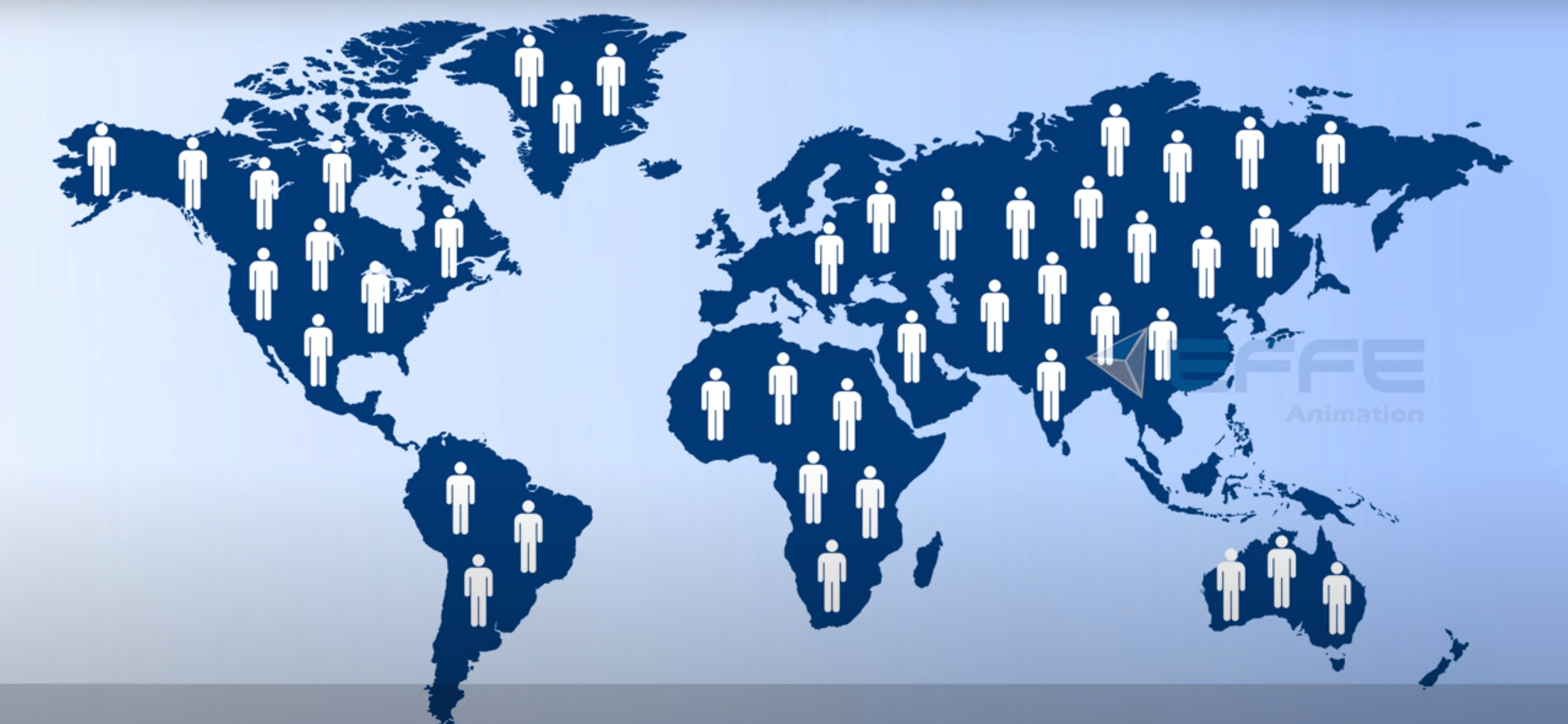 INFORMATIVE AND ENGAGING NARRATION:
Recognising the importance of a compelling narrative, EFFE Animation's scriptwriters created an engaging plot that clearly explained the platform's benefits. The script emphasised the platform's significance in changing gastrointestinal cancer diagnosis, resulting in better patient outcomes and transforming medical practise. The animation effectively delivered TibTech's message to the target audience due to the use of eye-catching imagery and an educational storyline.
RESULTS AND IMPACT
EFFE Animation's creative medical animation for TibTech outperformed expectations. Medical practitioners, researchers, and industry experts praised the animation for its capacity to elevate healthcare material. TibTech's tissue diagnosis platform received a lot of attention and recognition as a result of the animation's widespread distribution via medical conferences, social media platforms, and their website. The animation's influence lasted beyond its first publication, with a growing following continuing to view and share it.  
CONCLUSION:
EFFE Animation's visually appealing and realistic medical animations have proven to be a game changer in the field of healthcare content. They successfully developed an entertaining and instructive medical animation highlighting the revolutionary Gastrointestinal Cancer Tissue Diagnosis Platform through their collaboration with TibTech. TibTech substantially increased its brand visibility and positioned itself as a pioneer in the medical technology market thanks to EFFE Animation's extraordinary experience and passion to offering the best service. EFFE Animation remains the go-to partner for healthcare firms aiming to captivate their audiences with cutting-edge medical animations as the need for visually appealing and educational medical content continues to climb. Explore further about the range of services we offer.
WATCH THE GASTROINTESTINAL CANCER ANIMATION VIDEO
Project name: "Taking Products to the Next Level: Working Together with a Top 3D Product Animation Company"
Project duration: 7 days
Project cost: Get quote