INTRODUCTION:
EFFE Animation is a renowned 3D animation services provider known for producing cutting-edge solutions that exceed industry standards. In this case study, we demonstrate our ground-breaking 3D Winch Mechanism, which is designed to deliver smooth and powerful lifting capabilities. Elevate your projects to new heights and bring your visions to life with the help of EFFE Animation.
PROJECT OBJECTIVE:
The goal of the 3D Winch Mechanism project was to create a creative animation that demonstrated the possibilities of our innovative winch mechanism. Our goal was to demonstrate its efficiency, strength, and convenience of usage in lifting a variety of goods in a variety of industries.
APPROACH:
To achieve the project's goals, EFFE Animation took a complete approach that combined technical prowess and aesthetic finesse.
Conceptualization: Our expert animators worked with engineers to get a thorough grasp of the design and performance of the winch mechanism. This enabled us to create an enthralling narrative that highlighted its essential qualities.
Precision Modelling: We methodically planned and manufactured the winch mechanism using cutting-edge 3D modelling tools. Every aspect was carefully researched to ensure the animation's correctness and realism.  Smooth Animation: The animations for the winch mechanism were meticulously produced. We concentrated on achieving smooth movements to demonstrate the mechanism's ability to handle lifting jobs with ease.
The animation demonstrated the winch mechanism lifting numerous objects of varied sizes and weights with ease and precision. This highlighted its strong lifting capabilities, making it a valuable tool for a variety of jobs.
We utilised engaging visual effects and dynamic camera angles to improve the visual appeal. The animation was created to fascinate the audience and emphasis the outstanding features of the winch mechanism.
EFFE ANIMATION'S 3D WINCH MECHANISM ANIMATION ACHIEVED REMARKABLE
RESULTS, ESTABLISHING ITS POSITION AS AN INDUSTRY GAME CHANGER:
Revolutionary Design: The animation effectively showcased the winch mechanism's revolutionary design, showcasing its potential to alter lifting processes in a variety of industries.
Efficiency and Strength: The mechanism's incredible efficiency and strength were on display as it effortlessly lifted objects of varied sizes, demonstrating its potential to undertake hard jobs.
User-Friendly: The animation also emphasized the user-friendliness of the winch mechanism, making it accessible to a wide spectrum of professionals looking to enhance their projects.
Engaging Presentation: The enthralling animation, combined with amazing visual effects, captivated the audience, left a lasting impression and piqued their curiosity in the mechanism's possibilities.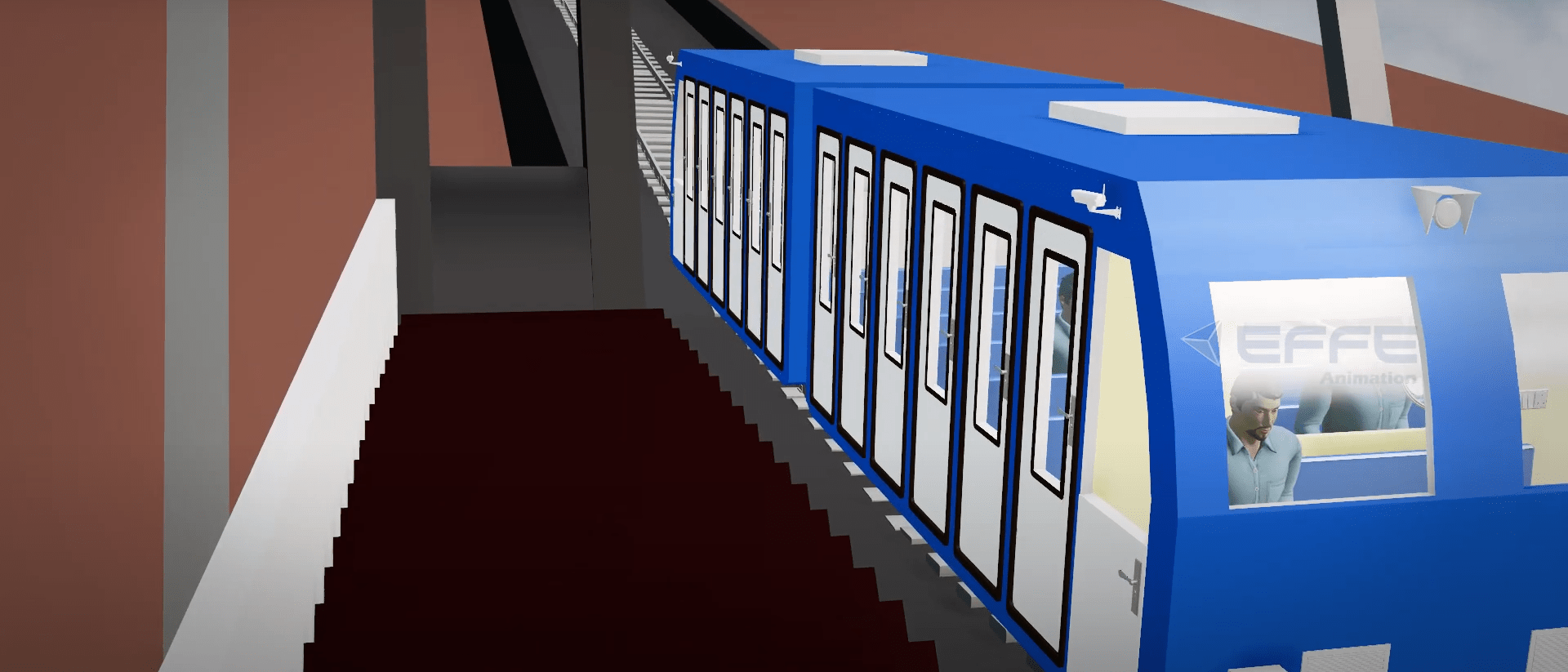 CONCLUSION:
The 3D Winch Mechanism animation by EFFE Animation illustrates our commitment to innovation and expertise in 3D animation services. Your projects can soar to new heights with our unique winch mechanism, which is fueled by efficiency, strength, and user-friendliness. Elevate your designs with EFFE Animation's expertise, and realise the full potential of this revolutionary 3D winch mechanism for your industry's needs. For more information Visit.
CALL TO ACTION
Are you ready to unveil the extraordinary potential that lies within your ideas? For captivating visual storylines, EFFE ANIMATION is the studio to turn to. We are prepared to bring your ideas to life in a variety of entertaining ways, including spectacular 2D and 3D animations as well as whiteboard storytelling. Our artistry is limitless because we have a track record of providing services to corporate behemoths, governments, and a wide variety of different industries. Let's embark on an exciting journey to translate ideas into immersive experiences, shall we? Get in touch with EFFE ANIMATION right away to get started on the process of creating animated masterpieces that will instruct, captivate, and motivate audiences. Your narrative will reach new heights when you use the enchantment of EFFE ANIMATION to animate it!  
WATCH THE 3D PALANI WINCH VIDEO
Project name: Unveiling Excellence: EFFE Animation's 3D Winch Mechanism Showcase
Project duration: 7 days
Project cost: Get quote